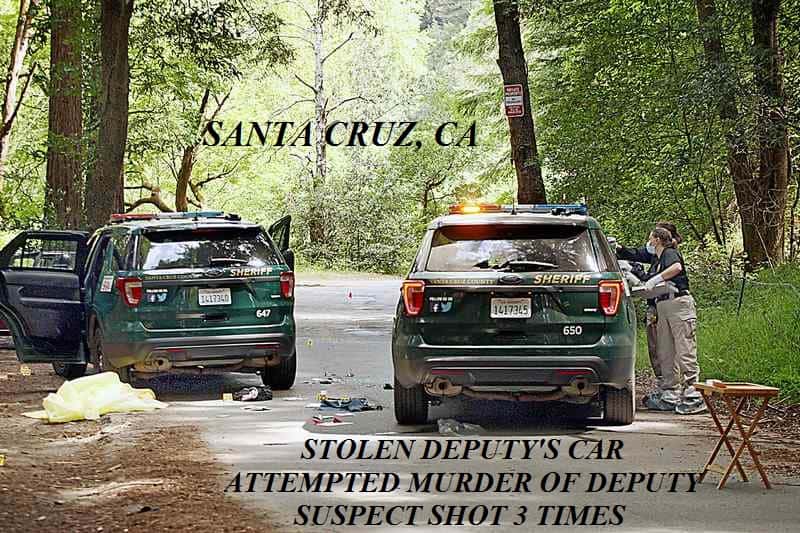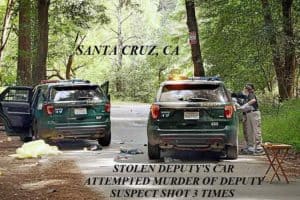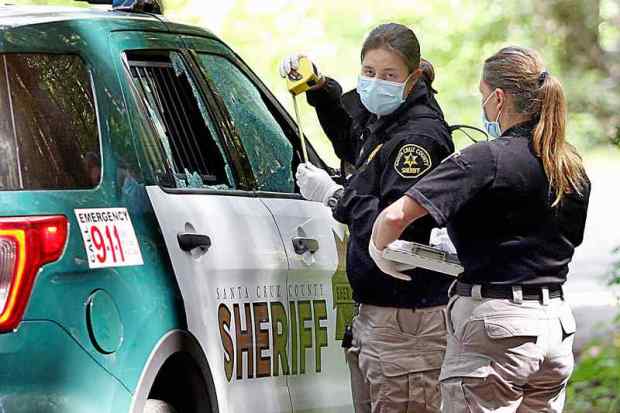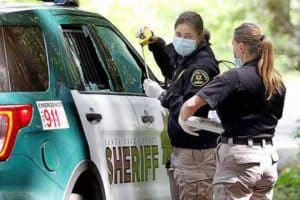 www.santacruzsentinel.com
A woman was shot three times in the chest and abdomen by a deputy about 3:30 a.m. Friday at Ocean Street Extension after she slipped out of handcuffs, took control of a patrol cruiser and drove into another peace officer, Sheriff Jim Hart said.
The woman, whose identity will be released next week, was flown to a trauma center, where she underwent surgery and remained Friday afternoon, Hart said Friday at a press conference in the Sheriff's Office.
The deputy who was struck was treated and released from a hospital in the area, but he will need more medical care, Hart said. The deputy's name will not be released, Hart said.
"These two performed as professional law-enforcement officers. They did a good job and there is not much more than I can ask of them nor should the community ask of them in a situation like this," Hart said. "They did what they had to do in order to survive this case."
The extent of the deputy's injuries is not known yet, he said. Only one deputy was hurt.
Two deputies who were in separate patrol cruisers about halfway through their night shift, patrolling the Ocean Street Extension, encountered two vehicles parked on the roadside. One of the vehicles was discovered to have been stolen, Hart said. A man and woman were detained to determine whether they were in possession of the stolen car, he said.
The man and woman were put in handcuffs and seated in the back of separate patrol vehicles, Hart said.
While deputies interviewed the man, the woman slipped one hand out of the handcuffs, reached through the patrol vehicle's partially open window and opened the door, Hart said.
The woman did not flee.
"She could have run off," Hart said.
The woman entered the driver's side of the patrol cruiser and drove the vehicle at one of the deputies, striking him and damaging both patrol vehicles, Hart said.
"That deputy was temporarily incapacitated," Hart said. "The woman continued to re-engage with the deputies, driving the car back and forth at them."
The uninjured deputy fired multiple 9mm rounds at the woman to stop the attack, Hart said.
Other first-responders arrived and removed the woman from the patrol vehicle, immediately giving her first aid, "possibly saving her life," Hart said.
The woman, whose criminal history in Santa Cruz County does not rise to "this level," will face attempted murder of a peace officer and other charges, Hart said.
He said he would identify the man and woman next week.
"The male is cooperating with investigators," Hart said. "Additionally, we have body-worn camera footage that investigators are in the process of reviewing."
The involved deputies will return to their duties when they are ready, Hart said.
The District Attorney's Office is investigating the shooting.
Deputies have access to peer and administrative support services through the Sheriff's Office, Hart said.
"Everybody who signs up for this job knows that it could happen to them, but it's just like anything else: It can surprise you," Hart said. "Obviously, there is a traumatic piece to this. It does have some lasting impact on officers when they go through these types of things."