PUBLISHED MAGAZINE ARTICLES
Tremco Police Products Vehicle Anti-Theft System
Government Fleet Magazine
Grand Theft Cop Car
Complacency can kill. Whether it's something as mundane as not wearing a seat belt while driving or not wearing body armor during a high-risk entry, failure to take preventive measures can have disastrous results.
The same is true when it comes to securing a law-enforcement vehicle. Although news reports of police patrol vehicles being stolen are not common, it happens more often than you might imagine – and the results have deadly potential. While many police vehicle thefts simply end with the unit damaged, it's not difficult to imagine a stolen unit driven by a fleeing felon running down civilians. And if that happens, the affected department is practically guaranteed to be named in a lawsuit. Worse, because a police car grants the driver almost instant access to high-security areas, terrorists would love to get their hands on one.
Their visibility – and the implication that they represent law enforcement – makes police vehicles attractive targets to some criminals. An unmarked SWAT unit might, for example, contain an abundance of weapons and tactical gear that would be a huge score on the streets. Others might simply see the police unit as the nearest means of escape or even a joy ride.
Unfortunately, once the thief is in a speeding police car, the odds shift in his or her favor, making it hard to recover the vehicle. "The bad guy has the tactical advantage," says Mark Tremblay, vice president of Tremco Police Products. "While he's in the car, he can monitor the [police] radio or scanner and know if you're setting up a roadblock somewhere, then he can avoid it pretty easily."
Who Steals Police Cars
According to the National Insurance Crime Bureau, a car is stolen somewhere in the United States once every 27 seconds. Granted, this statistic is for civilian vehicles, but the alarming fact is that law enforcement vehicles are also vulnerable to theft. For the police, there's an added pain to car theft: it's embarrassing for the affected department as well as the individual officer.
So what can an officer or department do to make sure their vehicles remain in their control?
As with civilian vehicle theft prevention, a number of steps can be taken to prevent unauthorized personnel from driving off in a black-and-white. Many departments feel that locking vehicles and not having "take-home" cars cuts the possibility of theft. True, it does, but there are more than a few instances of locked vehicles being broken into and stolen.
In Maryland, two departments lost one patrol car each on the same day. In both cases, the officers were off duty, and the vehicles were locked. Both were recovered within hours. One, an unmarked car, had been hot-wired after the thief pried the passenger door open to gain access.
However, most reports of stolen police vehicles involve suspects who manage to get into a unit that the officer has left unattended, either to take a report or chase someone.
An Ohio woman was arrested, handcuffed, and placed in the back seat of a patrol car; all four doors were locked. Nonetheless, while the arresting officer and others gathered evidence, she managed to slip her hands from behind her back, underneath her feet, and in front of her. She then crawled through the dividing window and proceeded to drive off. Officers caught her when she crashed the car a short distance later.
In Texas, a man walked up to a sheriff's deputy sitting in a patrol car and asked for a ride. When the deputy rolled down his window to respond, the suspect managed to enter the vehicle, scuffle with the deputy, and drag him out. The suspect then drove away in the patrol car, though authorities caught him shortly afterward.
Invitations to Crime
The moral of these stories is that official cars are indeed theft targets. And they're not only targets; they're soft targets.
One of the reasons it's so easy to steal a police car is that many officers need to keep their units running almost non-stop through a shift, whether in the cars or not. Turning the engine off will quickly drain the vehicle's battery because of the power demands created by emergency lights and communications systems.
Also, depending on local weather, it can be a necessity to keep the air-conditioner or heater running. And with the proliferation of communication systems, laptops, and other computers in patrol vehicles, turning off the engine often means you've got to power down those instruments, then go through the sometimes inconvenient rebooting procedure – not to mention the need to keep electronic devices within a fairly narrow temperature range.
Procedures and Precautions
Consequently, there is certainly a need to secure vehicles from unauthorized use, whether they're attended or not. But what can the individual officer or department do?
Agencies are using a number of solutions to combat theft of police vehicles.
The simplest and least expensive option is establishing procedures that require officers to treat the vehicles as the average civilian would a personal car. That means the officer is required to lock it and take the key upon leaving the vehicle.
For some agencies, this simple solution is impractical, but others can live with it. "I m old-fashioned; I turn the cruiser off and lock it." says an Ohio officer. Of course, it s hard to leave a vehicle running and prevent battery drain when you use this security procedure.
But a Colorado officer offered this solution to the problem. "Since we have take-homes, I just have multiple copies of my car key. I leave one in the ignition when I m working so I can leave the car running when necessary and not have any problem locking the car. And I always hit the car lock button on the way out."
One Arizona agency offers another variation on this concept by ordering its vehicles keyed alike. The standard procedure is for officers to call when leaving the vehicle, requesting that backup secure it, often by moving it. Obviously, having all units keyed alike makes this possible, even if the first responder leaves the key in the running car and locks the doors.
Technology to the Rescue
High-tech theft prevention devices essentially take one of two approaches to making life hard on car thieves. They stop the theft or they help the authorities track the vehicle once it has been stolen.
Some departments install GPS-linked tracking systems or LoJack devices to keep track of vehicles, but this rarely prevents them from being taken in the first place. These locate the vehicle after a theft. They can also be useful should an officer be unable to communicate his location (due to injury, radio malfunction, lack of time, etc.) and need assistance.
LoJack and similar technologies are great, but they fail to address the potential for an unauthorized person getting into the vehicle and driving it away, especially when the engine is left running with the doors unlocked. Stopping this problem requires a more sophisticated solution, and fortunately, several are available.
Tremco Police Products produces a Police Package Anti-theft System that works. Available for practically any police service vehicle, it plugs into the standard electrical wiring harness and then requires the installation of a few switches.
Once installed, the Tremco system activates whenever the transmission is placed into park; no other switch needs to be pressed. Whether the engine is running or not, the shift lever cannot be shifted out of park unless a hidden foot switch is pressed, sounding a small buzzer that indicates deactivation of the anti-theft system.
For those times when civilians might need to operate the vehicle (the mechanic at a local garage, a car wash attendant, etc.), the Tremco system features a hidden bypass switch that turns the entire system off so the car operates normally. The system is deactivated when turned over to a citizen, and reactivated when returned to the officer.
Tremco claims its system usually takes 15 minutes or less to install, and it can easily be done by anyone with normal tools and some mechanical aptitude. The cost is $89 per vehicle.
When considering the potential liability – not to mention the embarrassment – of stolen law-enforcement vehicles, installing an anti-theft device of some type becomes a no-brainer.
Of course, one type of patrol vehicle seems to be immune to theft: the K-9 unit. For some reason, most people think twice about trying to heist a car that has a built-in set of teeth accompanied by vicious barking. But these are a small percentage of officers. As a fleet manager, you need to take precautions and consider technology that can prevent a police unit from leaving without the assigned officer.
Protecting Patrol Units
Every year, police cruisers are stolen throughout the United States. It happens everywhere, from major cities to small rural communities.
Usually, the media coverage rarely extends beyond a city's local newspaper. For example, two police cars were recently stolen in Fort Worth in separate incidents during a two-week period. Neither case resulted in national headlines, but they both involved weapons being fired and officers' lives being put on the line. The first case involved a female driver who led officers on a one hour pursuit that continued into the next county.
"We deployed stop sticks on two different occasions but she went around them," explains Lt. David Burgess, Public Information Officer and Administrative Assistant for the Chief. "On the third attempt a trooper was was trying to deploy a deflating device when she swerved and went at him. We don't know if she did it intentionally but he pulled his weapon and shot out a back tire. The stolen cruiser came to a stop with nobody injured and virtually no damage except for the tire."
The second incident involved a male who was arrested and placed in the back of a cruiser. He slipped the cuffs from the back to the front, crawled through the sliding glass window and into the driver's seat. At that time, two officers ran up to the cruiser.
"The perpetrator put the car in gear, drove at the two officers and hit them along with two of our patrol units, and sped away" said Burgess. "He traveled only about ten blocks but caused extensive damage to the car by crashing it through three chain-link fences and a gate. Instead of the gate breaking open it went straight up and came down on the cruiser, catching the light bar and ripping it off. We captured him, but not before the light bar and right lamp assembly were torn off, windshield knocked out, and entire car dented and damaged. It will be out of service for a while."
Neither officer was seriously hurt. One was treated at the scene and the other was taken to a local hospital where he was released within a few hours. The Fort Worth Police Department was fortunate in both incidents.
Not all police departments are as lucky. These situations often end in accidents, injuries and deaths. Such was the case in March in Adel, GA.
A homeless man stole a police car that was left running while two officers investigated a burglary. The man tried to run over the officers twice with the car, but they escaped injury- and possibly death- by taking shelter under a log trailer. One of the officers fired at the car's tire with his weapon as the vehicle raced towards them, but the shot missed.
"The stolen car, a new 2000 Crown Victoria with only 2,200 miles on it, was later found overturned in a field off a sharp curve on a country road," said Adel City Manager, Jerry Permenter. It was estimated the car was traveling well over 100 mph at impact, and the man was killed instantly. "The police car was so badly destroyed that it didn't even appear to be a car."
None of the officers involved in any of these incidents were at fault. They all followed proper procedure, which entails leaving a patrol car running. The problem with this policy is anyone can enter the vehicle, put the shifter in gear and take off.
Liability and Accountability
Few pursuits are called off when a stolen police car is involved. After all, a suspect is fleeing in a high-performance vehicle that generally contains a shotgun. This perpetrator also has access to lights and sirens, and can monitor the police radio. The result is a major liability issue: if the stolen cruiser results in a death, everybody will question it; the media will be relentless.
Attorneys for parties adversely affected by events involving stolen patrol cars have recently started looking at this issue as preventable, especially with today's technologically advanced anti-theft devices. More law enforcement agencies are being held accountable for damage, injuries and deaths as the result of these incidents.
In Columbus, OH, a citizen's car was damaged when two boys driving a stolen police car plowed into it. The boys took the cruiser when an officer left the vehicle running with the lights on and went to back up another officer. Initially, the Columbus Division of Police denied the claim under Ohio's immunity law, which protects a city from liability when officers are responding to emergency, urgent or dangerous situations.
The decision was overturned, however, and the department was found liable and ordered to pay all damages. Emergency runs, rapid departure and immunity no longer protect agencies from liability. Everything and everyone has more accountability, which is why more departments are evaluating their current procedures and looking at anti-theft equipment.
It Can Happen Anywhere
Paradise Valley, AZ, police Sergeant Bruce Barrows was directing traffic around an accident he encountered one morning to the west of Phoenix. He was shocked when he looked back toward his own car and saw it being stolen by one of the drivers involved in the accident.
The incident began when Barrows was en route to a meeting. On the way, he saw the crash, blocked the lane with his semi-marked police car and turned on the red and blue lights mounted in his rear window. While waiting for Arizona Department of Public Safety officers to arrive, Barrows began directing traffic around the crash scene.
Not long after, he realized his car was being stolen. Within minutes, another crash was reported not far down the freeway. Sure enough, it was the suspect in the Paradise Valley police.
The suspect slammed into another car, rolling it over and forcing it onto the shoulder of the road. The police car sustained extensive front-end damage. The driver of the other car suffered serious, but not life-threatening, injuries. The suspect wormed out of the stolen vehicle and began running through a nearby field, where he was soon apprehended.
Another incident occurred in the rural Northwest. "Our cars are always left running and unlocked and we drive single-person cars so we don't have anyone standing by in the vehicle," says Trooper Don W. Ginter, Senior Driving Instructor for the Washington State Patrol Academy. "When you lose a $35,000 car and all the equipment it contains, you have to take a critical look at the situation."
Ginter's department recently had a patrol car stolen in wide-open territory, away from all populated areas. "The incident happened 30 miles west of Spokane," he recalls. "We made an arrest and were lucky this time. There was no significant damage to the patrol car, no accidents and no injuries."
Stolen police cars are not a problem isolated to high-density inner- city areas. In some ways, it can be more dangerous to have a patrol car stolen in a less populated region than an urban area. The officer is left stranded miles away from anything without a vehicle, radio or backup. He may even be injured and in need of emergency medical care.
New Technology
Incidents involving stolen cruisers have been making headlines since the assassination squad involved in the St. Valentine's Day Massacre drove to and from the grisly murder scene in a stolen police car. "Baby Face" Nelson once escaped capture during a bloody shootout by stealing a law enforcement agent's car.
"Since our two incidents occurred, we are examining everything and looking at what we need to do," Burgess said. "Obviously, our chief is very concerned. Standard procedure is to leave the cruiser running. Therefore, do we need to change policy or procedure? Do we need to change something in training? Do we need to buy additional equipment or a device to prevent this from happening? We have to change something. Our fiscal equipment management people are taking a close look at the situation."
One such device that prevents patrol cars from being stolen is the Tremco Police Package Anti-Theft System. When an officer pulls up to an emergency and places the shifter into park, the device automatically activates. A would-be thief cannot pull the shifter out of the park position. Upon returning to the vehicle, however, the officer can deactivate the system and be on his way.
"We solved the problem of police vehicle theft when the engine is left running," stated Mark Tremblay, Vice President of Tremco Police Products and a former police officer. "This integrated system also gives 24 hour protection to vehicles when not in services. If a vehicle is not in use and the key lock is destroyed, the shifter will not release."
During the past 17 years, this inexpensive police tool has protected thousands of agency vehicles from the liability of pursuits, fatalities, damage to vehicles and loss of weapons. Tremco's device is the only system sold exclusively to law enforcement agencies and not civilians or other industries. Users include more than half of all highway patrol and state police agencies, as well as the FBI, DEA, and ATF. Not one law enforcement vehicle containing a Tremco device has ever been stolen, even though numerous attempts have been made over the years.
The device's camouflage system blends in with surrounding components inside the vehicle. In the event a civilian at a garage or car wash must operate a cruiser, the system has a switch that allows the officer to turn off the device. Tremco is constantly updating its products and technology, and has developed easy-to-install plug-in systems for all makes and models of all police-package vehicles. As far as installation, the system simply plugs into existing harnesses. It does not void the existing vehicle manufacturer warranties because no wires are cut of spliced. The complete installation is safe and quick- about ten minutes.
Another type of anti-theft device is manufactured by Secure-Idle. With this system, when an officer stops the vehicle, presses a button and then takes the key out of the ignition, the car's engine keeps running but the steering column locks up and the shifter can't be moved.
"If you don't have the key you're not going anywhere," explained Jeff Christensen, president of Secure-Idle. "When you turn on the system, physically the car is 100% running and functional, but mentally the car is 100% off. To disengage the system, you simply put the key back into the ignition, turn it to the on position, put the car in drive and drive away. If someone jumps into a car equipped with our unit and tries to put the shifter in place it won't move, so he jumps out."
According to Christensen, "In most cases involving stolen police cars, the keys were left in the ignition with the doors unlocked while the officers were performing their duties. Our system takes only one second to activate and it prevents anyone from stealing the car. Plus, you won't lock yourself out of your vehicle and no duplicate keys are necessary.
Secure-Idle recently developed a plug-in version for several different Ford models. The unit goes under the dash and takes ten minutes to install. In order for the system to be installed on other makes and models at this time, however, wires must be cut.
Considering the number of law enforcement vehicles stolen each year, Tremblay said, "Criminals are more brazen than ever before. If you haven't lost a patrol car yourself, you probably know somebody who has." For more information, contact Tremco Police Products at (888) 666-3031 and Secure-Idle at (630) 215-7777.
Law Enforcement Technology Magazine
Anti-theft systems keep criminals in park
Perhaps it looks like a scene from an action movie. Cpl. Gene Strickland of the Tampa (Florida) Police Department was on a traffic stop interviewing a truck driver when he was struck by his own cruiser. A cocaine addict, not involved with the traffic stop until then, had decided to jump in Strickland's running vehicle and use it as a weapon against Strickland.
"I got knocked up onto the hood of the car and I was holding on by the windshield wiper blades," Strickland recalls. "We went down the road a short distance with me on the hood." Strickland shot the driver through the windshield. The driver was hit three times and bailed out of the car as he was being shot, leaving Strickland on the hood of a driverless car. The vehicle stopped, Strickland was underneath it. He had a lot of bruisers but nothing was broken and more importantly, he was still alive.
Strickland looked for something to help prevent this from happening again. A couple of years ago, he heard about anti-theft systems from Trem Products Company in Bedford, Massachusetts. He now has an integrated (automatically activated) anti-theft system from Trem Products Company installed in his vehicle. "I can literally bail out of my car and chase somebody and the car can be left running and no one can steal the car," he says.
Trem Products Company sells its anti-theft systems to law enforce ment under a product line called Tremco Police Products. While the anti-theft systems, especially the automatically activated systems, are easy to operator for officers, they are no joy ride for criminals. A criminal looking to hop into a police vehicle and escape quickly will find himself stuck in park because he can't move the shifter. Upon returning to the car, an officer can deactivate the system and be on his way in a second.
Although the systems also prevent vehicles that are not running from being stolen, they originally were designed to keep unattended running vehicles from being stolen. Patrol vehicles need to be left running for various reasons whether it's to operate emergency equip ment without draining the battery, to keep the windows defrosted or to keep a canine waiting in the backseat from getting overheated.
"When you're out interviewing suspects or assisting someone and your back's to the vehicle, it's very easy for someone to just slip in the car, throw it in drive and take off," says Thomas Larkum, fleet manager for the Town of West Hartford (Connecticut) Police Department. The Town of West Hartford has equipped its 27 marked Ford Crown Victorias with integrated anti-theft systems.
Virginia State Police garage manager Wayne Cosner agrees, "If you've never had one of your cars stolen, you're lucky." The Virginia State Police has equipped about 1,600 marked and unmarked Crown Victorias and Chevrolet Caprices with integrated anti-theft systems.
The Town of West Hartford has been using anti-theft systems since 1991. Virginia has been using anti-theft systems since 1992. Neither Larkum nor Cosner say a vehicle has been stolen when an anti-theft system was activated.
Three systems
There are three anti-theft systems available from Tremco Products Company.
The standard (manually activated) and integrated systems are available for police package vehicles such as the Crown Victoria, Caprice, Jeep Cherokee, Chevrolet Tahoe, Ford Explorer and Ford
Expedition. A third system, the Police Smart System, is available for vehicles that don't come in police packages. Typically, these vehicles are used as undercover vehicles and don't need to be left running but they need a good, foolproof anti-theft system. The Police Smart System is smart enough to be used in just about any vehicle – even boats. This system is automatic, but unlike the other two systems, it does not work when the car is running. It is activated when the vehicle is in park and turned off.
About one-third of the state agencies, as well as town, city, county and federal agencies have included a Tremco anti-theft in their vehicle specifications as standard equipment, says Mark Tremblay, vice president of Trem Products Company. The most popular of the three systems used in the United States, Canada and South America is the integrated system because it goes on every time the vehicle is in the parked position, Tremblay says. "In a high-adrenaline situation, there's no time for an officer to activate an anti-theft system before he gets out of the car. He may have other priorities like un-holstering his weapon at that time," he says.
Larkum says the integrated system offers peace of mind for the officer when he gets out of his car and leaves his vehicle running.
The Dracut Police Department in Dracut, Massachusetts, is one department that has seen an anti-theft system prevent a car from being stolen. An anti-theft system from Tremco Products Company stopped a 22-year-old man who had crashed his body through the windows of two homes and then kicked and bit two police officers. "This person was on some type of drugs," says chief Louis Panas of the Dracut Police Department in Dracut, Massachusetts. "It took three people to finally control him. If he could have moved the shifter out of park, he would have been gone.
"I think it's a good idea to have this type of safety device in a cruiser so this type of incident doesn't occur because it can be very costly. It's not only the cruiser being stolen, it's all the equipment too. By the time you're through, there's a lot of money invested in the cruiser and all of a sudden it's gone.
Anti-liability
Then there's the liability. "If that person drives down the road with that cruiser and ends up getting into an accident and people get hurt, it definitely brings out liability from a community," Panas agrees. Cosner notes, "A police car in the wrong hands can be a pretty dangerous thing. The liability is boundless."
Liability is the key reason law enforcement uses anti-theft systems. "It's not really the loss of the police car or the loss of its contents that seems to be the bigger issue today," says Tremblay, a former paramedic/police officer who has seen mergency vehicles stolen. "It's the injuries or deaths resulting from that vehicle being stolen that makes the agency liable."
The theft of a vehicle is usually an act of desperation on the part of the criminal, he says. "It's a situation where somebody is going
to try to flee from the police at all costs. He'll do anything to avoid being captured, including getting in a foot chase and circling
around and jumping in that only avenue of escape, which in many cases is the running police car. If the trooper or officer left their door
open, that's an even bigger invitation."
Criminals who do escape in a police car have an unfair advantage. They speed away in a high-performance vehicle with sirens sounding and lights flashing and the chase is on. They can hear on the radio what law enforcement is trying to do to stop them. Commanding officers who may feel personally violated because one of their cars was taken may be reluctant to call off the chase. Their embarrassment may make them reluctant to notify other agencies and seek help. In perhaps a worst case scenario, an officer is left stranded without a vehicle or communications and his nearest backup is 100 or so miles away. Or he could be run over by his own vehicle. And hat if there are firearms in the trunk or the vehicle stolen is an unmarked SWAT van full of weapons and ammunition?
A police vehicle doesn't get stolen every day. But when it happens, it can be a major catastrophe.
Having anti-theft systems installed not only protects vehicles that are running, the systems also protect vehicles that are not running. If the vehicle is not in use and the keylock is destroyed, the shifter will not release.
When off-duty troopers bring their vehicles home, their vehicle is home, their vehicle is at risk of theft. "It's at risk of theft from not just the general public, but from disgruntled family members," Tremblay says. "A son or a step-son, typically a teen, may get mad at dad. The keys are accessible and the joy ride is on. There's also been the occasion where the trooper and the missus are out to dinner and they come back and learn that the vehicle was used. Again it's liability to the agency, to the troopers, to everybody involved."
Cosner says an anti-theft system is pretty cheap insurance. The system is under $100.
Designed for cops
Making a product that is inexpensive to buy, easy to install and easy to use, yet hard to break was what Tremblay set out to do 17 years ago. He bought the idea to his father, Ted, the founder and the President of Tremco Products Company, and the senior Tremblay came up with the design.
"It's a very simple and totally reliable device," Larkum says. "We've never had a unit go bad."
The system typically is installed in less than 15 minutes by either a dealership or a department's garage. There's no cutting or splicing
of wires. It plugs into an existing harness, plus it into the anti-theft system and take the other plug of the anti-theft system and plug it where the existing harness was. Ground current is redirected to the shifter solenoid to operator the system, so the system does not take away battery current needed to operate radios, heaters, air conditioners, defrosters, emergency lights and other equipment.
The standard system has a convert black box with a switch that can be turned on or off by hand as desired. The integrated system and
the Police Smart system are turned on or off with a floor piece. One uses the floor piece to release the shift lever out of the park position. The other uses the floor piece to start the vehicle.
To preserve the secret of how the systems work, Tremco Products Company tries to make sure that not a lot of people are involved with the installation of the product. Tremblay or another representative from the company will go to a dealership or garage to demonstrate
how the system are installed.
In the event that a squad car must be operated by a civilian at a car wash or a garage, the systems have a switch to allow the unit to be turned off. "Nobody in the car will know that it's there unless somebody tells them it's there," Cosner says.
Keeping the secret
Since Tremco Products Company made its first anti-theft system, more and more agencies are including anti-theft systems in their vehicle
specifications. As the popularity of the systems increases, will the secret of how the systems work get out into the public? Then what?
Even if the secret did spread, Tremblay says most people looking to steal a police car jump in a running vehicle and if it doesn't move
out of the parked position, they're not going anywhere. "It's a high-adrenaline situation," he says. "There's so many buttons to push in a
police car, you'd never figure out how the system works anyway."
If a department is concerned that the secret has gotten out, Tremblay says the location of the activation switch can be changed.
Tremco Products Company has no desire to incorporate a lock and key or access code into its systems. "It's very clear to us that if you
had something where you had to have a key to activate or punch a code or do something time consuming, it would just make it a non-purposeful tool."
Perhaps reluctant to try a new product, many have tried to come up with a scenario in which an anti-theft system wouldn't be useful.
"The only scenario that has come up that I really haven't had an answer for is a situation where the trooper got shot and a civilian wanted to drive the trooper to the hospital," Tremblay says. "The civilian puts the trooper in the back of the police car and the civilian can't drive it. The civilian should be using the radio. You don't want to take the trooper from the scene. We live in a world with quick EMS response and helicopters. If a trooper does get hurt and he is moved, he could be further injured. If he is moved in the vehicle, the crime scene may be hard to relocate later on."
Strickland won't forget the day he was injured by his own cruiser. It's not a performance he wants to repeat.
"It's quite a comfort to me knowing that my car is going to be there when I get back," Strickland says.
Texas County Progress Magazine
Anti-Theft Systems Prevent Stolen Cars
Texas County Progress – Feb. 1999 It doesn't happen every day, but when it does, the consequences can be disastrous. A law enforcement vehicle is stolen from a parking lot. A running cruiser is stolen by an unseen perpetrator at a crime scene. Teenagers finagle a police car and go for a joy ride. Several years ago in North Philadelphia, an unmarked state police car was stolen while a trooper was visiting relatives. On 24-hour call, the trooper was a member of the state's strategic emergency team and the trunk of the vehicle contained a grenade launcher, tear-gas grenades, a sub-machine gun, a .357-caliber revolver, two shotguns, ammunition, rappelling hooks and other equipment used to scale buildings.
When the car was found about two hours later, the contents of the trunk were missing. In Fort Worth at another time, a police officer was alerted that a man with a gun had commandeered a pickup that would soon be passing his location. Waiting on the shoulder, the pickup pulled in behind the cruiser and the surprised officer left his car running as he went to talk to he men in the cab. The perpetrator was laying flat in the bed of the truck and when the officer told him to show himself, the man jumped up and waved some sort of ax or hatchet. The officer jumped out of the way, and the suspect bolted into the squad car. With lights flashing, he sped away. A five-mile, high-speed chase ended when the cruiser crashed into the concrete supports of a bridge and the vehicle exploded. Shift into Gear Law enforcement vehicles are often left running in emergency conditions. An officer or deputy speeds to the scene and doesn't have a moment to spare as he gets out of the vehicle and handles the situation.
Cars are also left running at the scene of accidents when cruisers are occupies by prisoners or passengers – especially in extreme weather when the heater of air conditioner must be operated. To allow officers the flexibility and choice to leave an automobile running or not, one solution is an anti-theft system. Sold only to responsible state and local law enforcement agencies, Tremco Police Products makes a system that activates automatically, protecting the vehicle from theft – would-be thieves cannot pull the shifter out of the "park" position. When the officer returns to the vehicle, he or she deactivates the system and is on the way in a heartbeat. The system also provides 24-hour protection for vehicles not in service. If the vehicle is not in use, the shifter will not release, even if the keylock is destroyed.
Better Safe Than Sorry
Although they've never had a vehicle stolen, several vehicles in the Wilson County sheriff's department are outfitted with the anti-theft gadgets.
"They work really well," said Chief Deputy Johnny Deagan. "It's safe to leave the car running if a suspect is leaving the crime
scene. It also works against someone who might sneak up from behind and try to take the car."
However, Deagan warned with a chuckle, "If another officer is going to borrow your car, you better tell them how to disengage
the device. It's hard to find if you don't know where it is."
The anti-theft system:
Prevents vehicle theft when the engine is left running.
Activates when the vehicle is put into "park."
Allows emergency lighting, radios, heaters, air conditioners
and defrosters to operator while maintaining needed battery
current.
Blends in with surrounding components for camouflage effect.
Plugs into existing harnesses on police package vehicles.
Is easy to install.
"It's a very simple device, but very effective," said Herman Wolff, former fleet manager for the Department of Public Safety, which is equipping all of its new marked vehicles with the system. "It's easy to install and uninstall, plus it's inexpensive."
You Can Prevent Police Car Theft
You Can Prevent Police Car Theft By Mark Tremblay
It seams that a police car is stolen almost every day somewhere in the United States. When this occurs, you and the public are
immediately in danger. After all, a high performance vehicle is in the hands of a car thief fleeing capture during a high-speed pursuit
with total disregard for our laws and human life. These individuals often have the light and sirens blaring, while listening to the police radio to avoid roadblocks, tire deflation devices, or any other countermeasures. The situation quickly becomes your future nightmare.
In Brandenburg, KY, police officers handcuffed a drunk-driving suspect behind it back, placed him in a cruiser and put the seat belt across him. The suspect was secure when the officers left him to search his car. Somehow, the suspect climbed into the front seat of the patrol car and drove off at high speeds with the cruiser's lights flashing. He traveled nearly seven miles before crossing the centerline and crashing head-on into an oncoming car. Both drivers were instantly killed. The driver of the other vehicle was a 57-year-old woman returning home from a visit with her daughter and her two grandchildren, ages 13 and 4. The crash occurred only a few miles from the woman's home.
In Pompano Beach, FL, a car thief was placed under arrest with his hands cuffed behind his back and then put in the back seat of a police car. The vehicle was left running to keep air conditioning and emergency lights functioning. As deputies were outside the police car completing their paperwork, this subject got from the back seat of the police car to the front. This subject then floored the accelerator and drove the police car toward the officers driving with his knees. A Broward Sheriffs officer, fearing for his life, fired his weapon at the subject behind the wheel of the oncoming vehicle. The suspect received a single bullet wound to to the chest and continued to drive for 12 blocks as the police car sideswiped another vehicle before it crashed into a condominium complex.
In Philadelphia, a stolen cruiser quickly escalated into a national media frenzy like the Rodney King incident. The simple fact that he
stole their police car changed the handling methods of this prisoner. Enough said about this incident.
These are just three tragedies out of dozens that occurred during this past summer involving stolen police cars. For every one incident
that attracts national media attention, more than a hundred others are quickly and quietly dealt with. Every stolen police car incident
leaves agencies open to liability and officers vulnerable.
In most stolen police car situations, the law enforcement officers do everything they are trained to do. They follow standard operating
procedures, and are in the general vicinity of the vehicle. Officers must leave prisoners unattended in running cars as is done on very
cold days or very hot days. They must also leave their cruisers running unattended to provide power for the emergency lighting, computers, radios, heaters, air conditioners, and defrosters.
It is always a liability for an agency to leave a cruiser running unattended. When rapid departure is required, officers must be able
to immediately. They can't fumble with keys or codes. Whenever someone steals a police car the agency faces liability, lawsuits, damaged vehicles, lost weapons, or worse.
More and more attorneys are looking at the liability involved and they are looking at this issue as preventable with today's technology.
During the past 15 years, inexpensive devices have become available that prevent unauthorized personnel from driving off with your cruiser. Unique camouflage anti-theft systems blend in with the vehicle's surrounding components.
How do these devices work? When officers pull up to an emergency situation, they place the shifter into the "park" position and the
anti-theft system is automatically activated. Prisoners, drunks and other unauthorized individuals are not able to shift the vehicle out of park. Law enforcement personnel, however, can quickly and easily deactivate the system and rapidly depart. These devices also give 24-hour protection to vehicles when not in service, at the station or with take-home policy. If the key lock is destroyed, the shifter will not release.
This system plugs into the vehicle's existing harness. It is a quick and safe installation. Since no cutting or splicing of wires is involved,
it does not void the existing vehicle manufacturer warranties. Without a doubt, it is necessary for officers to secure their vehicles at all times. In the real world, this is impossible unless the vehicles are equipped with anti-theft devices. For less than the cost of a flashlight officers can secure their vehicles.
The End
Mark Tremblay, currently the Vice-President of Tremco Police Products, is a former police officer. Tremco Police Products offers an Anti-Theft System that prevents stolen vehicles. Users include over half of all highway patrol and state police agencies as well as FBI, DEA and ATF. Not one vehicle containing a Tremco device has been stolen, even though many attempts have been made over the years. Mark can be reached at 888-666-3031.

Tremco Police Products
34 Sullivan Road Building 17
North Billerica, MA 01862-1275
Customer Service: (781) 275-7692
Technical Support: (888) 666-3031
Fax: (781) 275-1895
E-mail: mtremblay@tremcopoliceproducts.com
Accepts All Major Credit Cards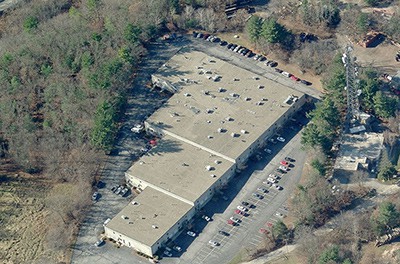 FOR OFFICIAL USE ONLY. NOT SOLD TO THE GENERAL PUBLIC.