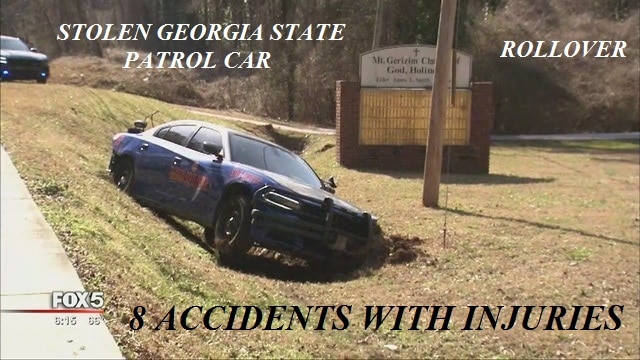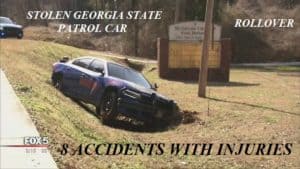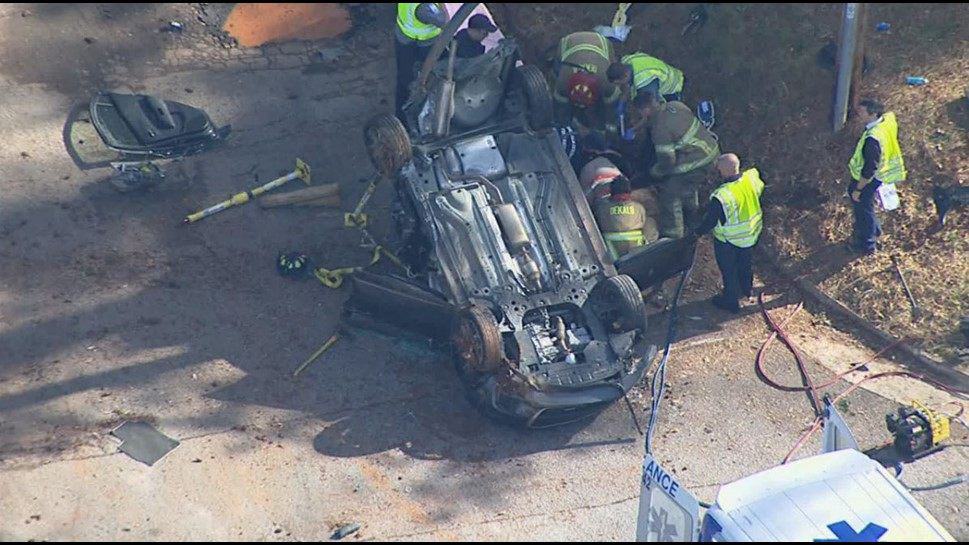 www.1alive.com
Police say a driver is facing several charges after trying to take off – in both his own car and a trooper's patrol vehicle.
Just before 2 p.m., authorities said a Georgia State Patrol trooper had pulled over a black Jaguar. Police said while 23-year-old Daniel Silverman did initially comply, the peace didn't last long.
Reports state the Jaguar took off onto Flat Shoals Road and led the trooper and assisting DeKalb County police on a short chase. Silverman soon wrecked but he wasn't done just yet.
Authorities said that as he got out to run from the scene, the state trooper got out to chase him. Seeing an opportunity, Silverman doubled back and took the trooper's car.
Once again, he was on the roads before causing a three-car crash not far away flipping the trooper's car into a ditch. Silverman took off on foot again but was eventually caught.
Unfortunately, at least one person was taken to the hospital in serious condition following the three-car wreck. The Jaguar, meanwhile, came up as stolen from DeKalb County according to police records.
Police have charged Silverman with the following: Possession of marijuana/ less than 1 oz., six counts of hit and run/ leaving the scene of an accident, theft by receiving stolen property, theft by taking, reckless driving, possession of a firearm by convicted felon (1st offender under sentence), failure to maintain, fleeing or attempting to elude police officer, speeding, two counts of carrying concealed weapon in commission of felony, criminal damage to property in the first degree, and HOV/HOT lane violation.