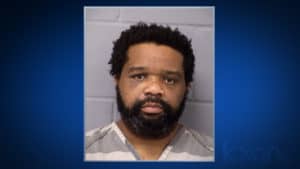 www.kxan.com
Austin police say a man they were questioning hopped in one of their police cars and drove off late Tuesday night, leading police on a short chase.
APD used stop sticks to blow out the tires on the patrol car and get the man to stop. They then shocked him with a Taser and arrested him.
Police say they were initially called out to North Lamar Boulevard just south of West Koenig Lane after 10:30 p.m. for reports of a prowler. An arrest affidavit said a man was trying to get into a closed fast food restaurant.
An officer issued a criminal trespass notice and planned to let the man go, when the officer said he jumped into the unlocked, idling patrol car and drove off, according to the affidavit.
The chase lasted about 20 minutes and ended in the 12200 block of the North Interstate 35 southbound service road. Austin and Round Rock police as well as DPS troopers all pursued him, the affidavit said.
The man, identified as 41-year-old Joseph Scott, was arrested and faces an unauthorized use of a vehicle and evading arrest charge.
Police say other than the tires the patrol car was not damaged. No officers were hurt.