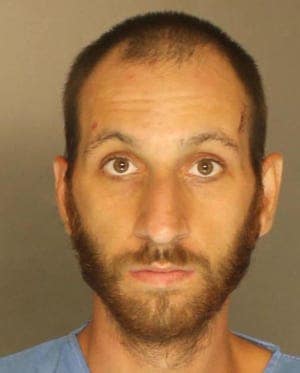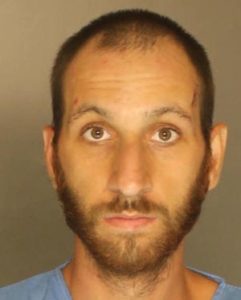 www.yorkdispatch.com
A former Shrewsbury man accused of stealing a York City parking-enforcement vehicle, then leading state police on a chase down Interstate 83, is free on bail.
Jacob Lee Ruth, 29, is charged with the felonies of theft and two counts of criminal mischief; the misdemeanors of fleeing or attempting to elude police, reckless endangerment, resisting arrest and driving under the influence of a controlled substance; and summary offenses including reckless driving, careless driving and driving at an unsafe speed.
Now of the 300 block of West Philadelphia Street in York City, Ruth was arraigned Tuesday afternoon at the county's central booking unit by District Judge Lindy Lane Sweeney, who released Ruth on $15,000 unsecured bail.
Unsecured bail means he didn't have to post cash to remain free but could forfeit that amount if he misses court proceedings.
Ruth stole a 2017 Ford Fiesta used by a York City parking-enforcement officer at 10:06 a.m. Tuesday, state police allege.
The car was idling near the corner of West Philadelphia and Newberry streets when it was stolen, according to Officer Derek Hartman, city police spokesperson.
Hartman said the car is clearly marked as York City property.
Court records reveal that Ruth had a preliminary hearing five days prior to Tuesday's incident for an earlier police chase. State police also filed charges in that case, for a pursuit that happened in April in Shrewsbury, according to court records. Read more about that here:
On Tuesday, officials were able to monitor the location of the stolen subcompact car because it was equipped with a tracking device, police said.
Troopers were alerted by 911 that the stolen car was on I-83 southbound between the Market Street and Queen Street exits, and they caught up with it near the Loganville exit, police said.
Spike strips: Ruth "failed to yield to multiple patrol vehicles with lights and sirens activated, and a pursuit ensued," the news releases states. "Multiple attempts were made to stop the stolen Fiesta with spike strips but were unsuccessful."
Troopers stopped the car a mile and a half north of the Mason-Dixon Line using what they call a rolling roadblock technique, police said, after which Ruth was "forcibly removed" from the car while resisting arrest, according to police.
Police said they found that Ruth was in possession of drug paraphernalia.
In 2015, Ruth talked with The York Dispatch about his addiction issues, escaping from a Blair County rehabilitation facility and how his faith had helped him get clean.
Ruth also remains charged with possession of a controlled substance and possession of drug paraphernalia for a June incident in West York, as well as a charge of unauthorized use of a motor vehicle for a York City incident in July, court records state.