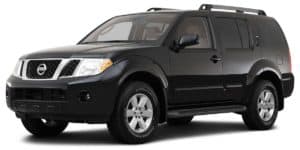 www.wlbt.com
A unmarked police vehicle was stolen from the Jackson Police Department's impound lot this weekend.
JPD said they are searching for the black 2008 Nissan Pathfinder with the tag number HXG5558.
It has tinted windows and the interior is equipped with emergency lights.
If you see this car or have any information that could help locate it call Crime Stoppers at 601-355-TIPS(8477).