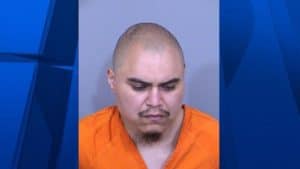 www.azfamily.com
A man told Mesa police officers he was just trying to go home when they found him in one of their patrol cars this past week.
According to court documents obtained by Arizona's Family, 32-year-old Raudel Cardenas, was seen sitting in and getting out of a fully marked Mesa patrol car in the area near Country Club Drive and Southern Avenue around 10 p.m. Wednesday.
The officer stopped Cardenas who cooperated with the officer, showing him his driver's license and answering his questions.
The Lake Hughes, California resident told officers he saw the patrol car parked in a parking lot near Banner Desert Medical Center, he then walked right up and opened the door, saw the keys in the ignition and, "took the vehicle so he could go home."
Cardenas was arrested and is being charged with theft-means of transportation.