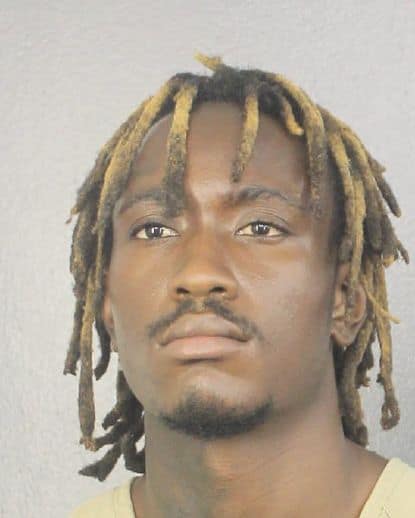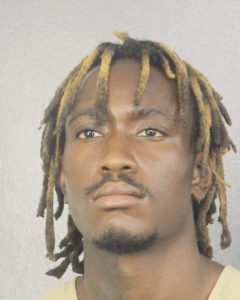 www.sun-sentinel.com
First, he stole an unmarked Broward Sheriff's Office van in Lauderdale Lakes. Then he broke into an SUV outside a home in Miami Gardens. He was beaned by a coconut thrown by the owner and crashed into two cars while fleeing in the white van.
Finally, police found the van two miles from Hard Rock Stadium where hundreds of cops and FBI agents from around the country were starting to gather to pay respects to Special Agent Daniel Alfin who was gunned down while trying to serve a warrant in Sunrise.
Tavis White, 22, of Miramar, faces charges of carjacking, grand theft of a law enforcement emergency vehicle, cocaine possession, burglary, aggravated assault and leaving the scene of an accident, according to records.
The Sheriff's Office didn't know the van was missing until after the arrest Sunday afternoon. Miami Gardens Police called, saying that an unmarked Sheriff's van had been in a crash.
"BSO detectives are conducting an investigation to determine when and how the van was stolen," said Sheriff's Office spokesman Sgt. Don Prichard.
Police were first alerted to a problem when a family called 911 to say a man was inside their Lincoln SUV, grabbing things, according to an arrest affidavit obtained Tuesday by the South Florida Sun Sentinel.
A woman came out of the house and threw a coconut at the man, the report says. As he fled in the van, the woman's husband followed in his car and pulled in front of the van to make it stop. The van's driver slammed into the car twice and kept going.
Another car tried to stop the van but was also hit, the report says.
Near the stadium, Miami Gardens Police found the van. After White was arrested, they realized he matched the description of a suspect in a separate carjacking earlier in the day.
After White was identified, he tried to break away from an officer, and the officer said he injured his knee as it hit the ground, according to records.
The van was stolen from the Sheriff's Fleet Service Center in Lauderdale Lakes, Prichard said. The van was damaged after being T-boned at an intersection, he said.
The vehicle was a spare and "will not be repaired as it was at the end of its life cycle," Prichard said.
White was jailed in Miami-Dade County where he remained late Tuesday.