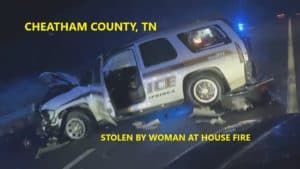 www.wkrn.com
A police car in Kingston Springs crashed on the Interstate Highway in Cheatham County on Tuesday morning, causing miles of backup vehicles.
According to the Tennessee Department of Transportation, the wreck was reported around 5:30 am near Milemarker 185 on Interstate 40.
Witnesses reported that a vehicle that appeared to have been stolen fell from the overpass onto the interstate highway.
Kingston Springs Police and Tennessee Highway Patrol have not released additional information regarding the incident.
Some lanes on the interstate were closed for more than an hour, but reopened around 7 am.