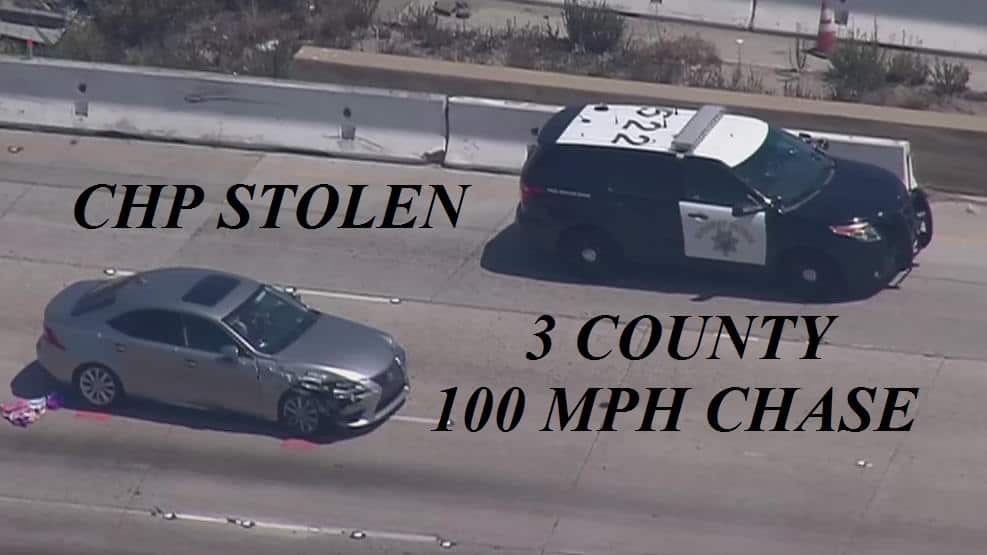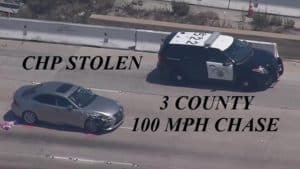 August 5, 2019
www.nbcsandiego.com
A motorcyclist wanted for speeding stole three cars, including a California Highway Patrol SUV, as he led police on a zig-zagging pursuit through three Southern California counties Monday.
The chase ended in Mission Viejo when the suspect, identified as 20-year-old Adolfo Makana Moreno Jr., stopped his stolen vehicle in the middle of a street, exited the vehicle and surrendered to police, CHP Officer Rafael Reynoso said.
"The suspect just decided to give up," Reynoso said.
Ivan Flowers witnessed the chase's end and described seeing cops with their guns drawn as the suspect exited the vehicle.
"I'm seeing the guy get out of the vehicle, face down on the concrete. Seems like he gave up pretty easily but it was pretty nerve-wracking hearing all that noise," Flowers said.
The chase's somewhat calm end was in contrast to its start in the Riverside area. The pursuit began as a high speed stop near Temecula just after 10 a.m.
The CHP said officers first tried to stop Moreno for speeding on his motorcycle on I-15, north of Murrieta Hot Springs Road, and because he wasn't wearing a helmet.
Moreno didn't pull over, and continued into the De Luz area where he ditched his bike and ran away from officers on foot. Then he jumped into an unoccupied CHP vehicle and drove off, the CHP said.
While on Jefferson Avenue, just north of Rancho California Road in Temecula, Moreno crashed the CHP cruiser into a concrete curb and ran off on foot. The cruiser appeared to have minor damage and a flattened tire.
The CHP said Moreno then flagged down the driver of a Lexus sedan in a parking lot off Ynez Road and "used physical force" to steal the vehicle from the driver.
He then made his way across the county onto southbound I-5 where he was involved a four vehicle, non-injury traffic collision at Manchester Avenue. At that point, Moreno fled on foot once more eventually making his way onto surface streets, the CHP said.
He found an unoccupied Toyota Prius with the keys inside and extended the pursuit in that vehicle. He drove onto northbound I-5 and into Orange County before stopping and surrendering in Mission Viejo.
The CHP is working with San Diego County Sheriff's Department and the Riverside County Sheriff's Department to determine the events of the crash.
"We're still trying to piece it together considering the size and length of the pursuit," Reynoso said.