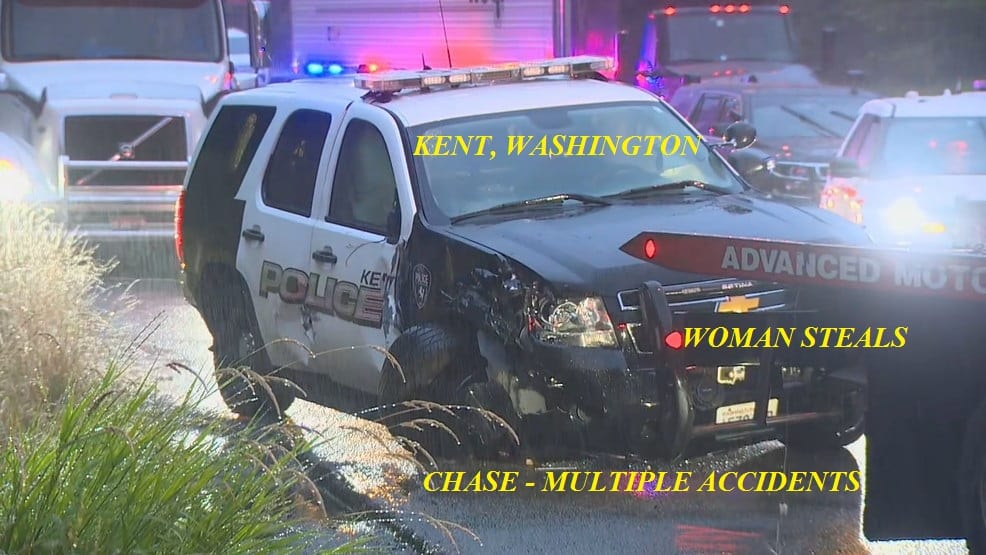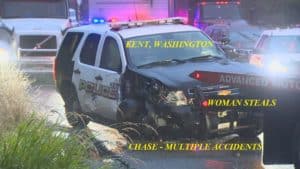 August 2, 2019
www.komonews.com
A woman who stole a Kent Police car led Washington State Patrol troopers on a nearly half-hour long police chase across the foothills before finally being captured in Snoqualmie.
The ordeal began around 2:30 a.m. in Kent when officers were contacting a man and a woman behind Kentridge High School after it was discovered the man had a warrant for his arrest, according to Kent police.
But the two ran off, starting a foot chase. The man was captured, but as he was being arrested, the woman jumped into the officer's patrol SUV and sped off.
A tracker inside the SUV told officers the woman was heading east on I-90. Several police agencies were notified and a troopers caught up to the SUV around 4 a.m. in the westbound lanes of I-90 near Snoqualmie Pass.
Another chase ensued and went for about 30 minutes with some minor collisions along the way until the woman struck a semi near the SR 18 exit. That allowed troopers to box her in a short distance later and the 38-year-old suspect was taken into custody.
As the chase came to an end, the woman rammed the back of a King County Sheriff's patrol car, but the deputy was not injured. Neither was anyone else in the ordeal.