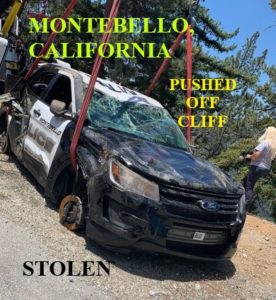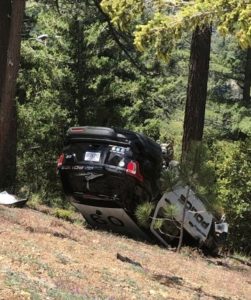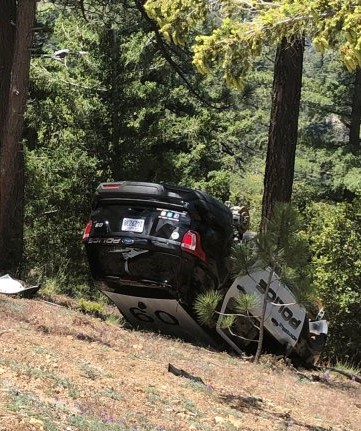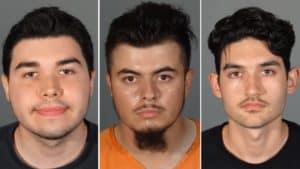 August 13, 2019 www.ktla.com
Three men were arrested Monday after a stolen Montebello police car was found stripped of parts and pushed off an embankment in Angeles National Forest, authorities said.
On June 18th, almost a month after it was reported missing, authorities found the stolen black and white police car upside-down on the side of the embankment in a remote area off of Highway 2, according to a Montebello Police Department news release and photos from the scene.
Its glass was shattered, it was covered in scrapes and dents, and its wheels, police equipment and the weapons that were inside it were all gone. Only a portion of a rifle was left inside, police said.
The car was stolen from a police department parking lot in Montebello on May 17th, according to a news release. At the time, authorities said there was a loaded AR-15 rifle and two shotguns inside the car.
Matthew Moran of Commerce, Eddy Saldivar and Hunter Crist, both of Montebello, were arrested after officers searched their homes and vehicles and found several items that were taken from the stolen police car, Montebello police said.