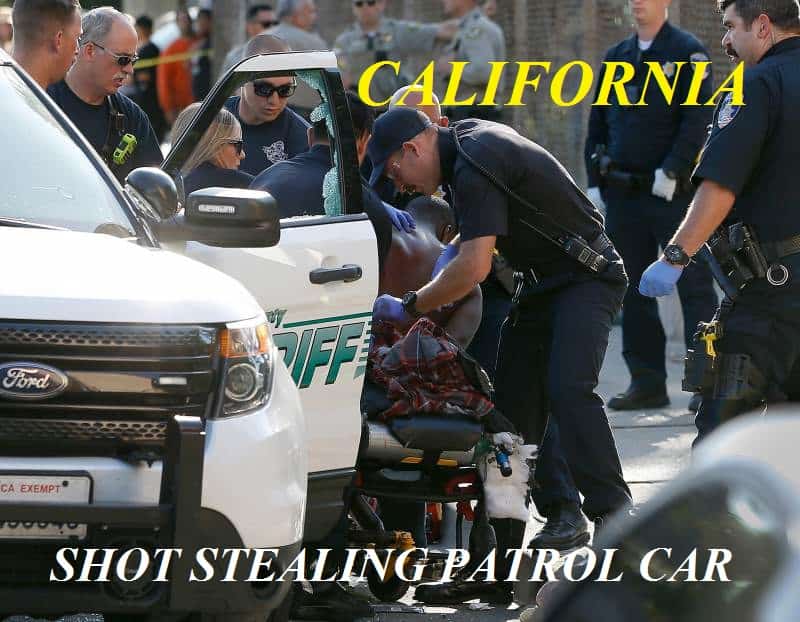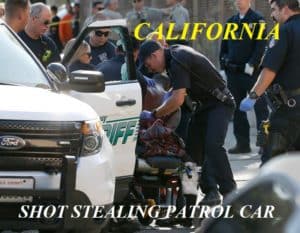 August 1, 2019
www.pressdemocrat.com
A deputy shot a man Thursday after he tried to stab a Santa Rosa Plaza security officer before jumping into the deputy's patrol car and brandishing a knife, the Sonoma County Sheriff's Office said.
The shooting happened near the intersection of Ninth and Morgan streets just before 6 p.m., minutes after a mall security guard told Santa Rosa police a man he tried to stop from stealing items from a store pulled out a knife and attempted to stab him in the face, the Sheriff's Office said.
The suspect fled north on Morgan Street, where an on-duty deputy on the lookout stopped a man who matched the description of the suspect. The deputy told the man to stop, but he refused, the Sheriff's Office said in a statement.
The deputy used his Taser on the man, but to little effect. The man then ran into the deputy's vehicle, got in the driver's seat and pulled the door shut, according to the Sheriff's Office.
As the deputy tried to open the door, the man brandished a knife toward the deputy, sheriff's officials said. The deputy shot the man at least three times.
An emergency dispatch official said the man was taken to Santa Rosa Memorial Hospital with multiple gunshot wounds to the chest after being treated at the scene. The man remained hospitalized with significant injuries, but they are not considered life-threatening, the Sheriff's Office said in the statement.
Officers were interviewing witnesses near the Macy's store at Santa Rosa Plaza, which sits two blocks to the south. They also closed parts of Ninth, A, Morgan and Seventh streets to investigate.